Ladies and gentlemen, let's face it – beach days can sometimes be a little intimidating, especially when it comes to our self-confidence. But fear not, for we have the insider secrets on how to effortlessly create the illusion of a slimmer figure without any crash diets or extreme workouts. So, if you're wondering how to rock that beach bod and strut your stuff with confidence, join us as we uncover the simple yet effective tips and tricks to looking thinner on a beach day. Get ready to turn heads and feel fabulous in your own skin!
Choosing the Right Swimsuit
Finding the Right Cut
When it comes to choosing a swimsuit, finding the right cut is crucial. It's all about finding a style that flatters your body type and accentuates your best features. For example, if you have a smaller bust, a push-up or padded bikini top can help create the illusion of a fuller chest. On the other hand, if you have a larger bust, a halter or underwire top can provide the necessary support and lift. Additionally, high-cut bottoms can elongate the legs, while boyshorts or tankinis can offer more coverage and comfort.
Opting for Dark Colors
Color can make a significant difference in the way your swimsuit flatters your figure. Dark colors, such as black, navy, or deep jewel tones, have a slimming effect, as they create the illusion of a more streamlined silhouette. These shades help to minimize any problem areas and draw attention to your best assets. However, that doesn't mean you have to stick solely to dark colors. If you're fond of brighter hues, consider opting for color-blocking techniques that incorporate darker shades strategically.
Selecting Flattering Patterns
Patterns can play a crucial role in enhancing your appearance and creating a flattering look. Vertical stripes, for example, can give the illusion of a longer and leaner body, while diagonal patterns can draw the eyes away from troublesome areas. Additionally, small patterns, such as polka dots or delicate florals, can help to create a more balanced and proportionate aesthetic. When selecting patterns, it's essential to consider your body shape and choose designs that complement and flatter your curves.
Considering High-Waisted Options
High-waisted swimsuits have become increasingly popular in recent years, and for a good reason. These retro-inspired bottoms come up higher on the waist, which can be incredibly flattering, particularly if you're conscious of your midsection. High-waisted bottoms can help to conceal any tummy insecurities while accentuating your natural curves. They provide a vintage and feminine look that is both elegant and stylish. Pair them with a bikini top or a tankini for a complete and confident swimwear ensemble.
Enhancing Your Body Shape
Highlighting the Bust Area
If you want to enhance your bust area, there are a few tricks you can try. First, opt for swimwear with built-in padding or underwire for added support and lift. This will help to create cleavage and give the perception of a fuller bust. Additionally, ruffles, frills, or embellishments on the bikini top can draw attention to your chest area and add volume. Choosing tops with adjustable straps and tying them in a halter style can also help to accentuate your curves and create a more defined and appealing bust line.
Cinching the Waist
A defined waistline can do wonders for creating an hourglass figure and enhancing your body shape. Look for swimsuits that feature a belt or waist detail to cinch in the waist and create a more contoured look. This can be particularly flattering for those with an apple or rectangular body shape, as it helps to create the illusion of curves. Alternatively, opt for swimsuits with strategic ruching or shirring around the midsection, as this can also help to camouflage any insecurities and create a slimmer waistline.
Accentuating the Hips
If you want to accentuate your hips and create more curves, there are a few styling options you can consider. Swimsuits with side cutouts or strappy details can draw attention to your hips and create the illusion of a fuller shape. Ruffled bottoms or skirts can also add volume to the hip area and create a more pronounced silhouette. Additionally, opting for bikinis with tie-side bottoms allows you to adjust the fit and placement of the hips, giving you the flexibility to customize your look.
Creating an Illusion of Longer Legs
Long, lean legs are often seen as desirable, and there are ways to create the illusion of length with your swimwear choices. One option is to choose high-cut bottoms that sit higher on the hips and elongate the legs. This style can give the appearance of longer limbs and create a more balanced and proportionate figure. Another option is to opt for vertical stripes or patterns, as these can make you appear taller. Lastly, choosing nude or skin-tone sandals can create a seamless look from your legs to your feet, further enhancing the illusion of longer legs.
This image is property of howdoesshe.com.
Covering Up Strategically
Using a Sarong or Wrap
If you're looking for a versatile and stylish way to cover up at the beach, a sarong or wrap is the perfect option. These lightweight and airy fabrics can be worn in multiple ways, making them a must-have accessory for any beach day. You can tie them around your waist as a skirt, drape them over your shoulders as a shawl, or wrap them around your body as a dress. They provide just the right amount of coverage while still allowing you to show off your swimsuit underneath.
Opting for a Flowy Cover-Up
Flowy cover-ups, such as kaftans or tunics, can be a great choice if you prefer a more relaxed and bohemian look. These loose-fitting, lightweight garments provide coverage while still allowing airflow and movement. They are often made from breathable fabrics like chiffon or linen, making them ideal for hot summer days at the beach. Choose cover-ups with interesting details like lace, embroidery, or fringe to add a touch of flair to your beach ensemble.
Choosing a Maxi Dress
For a more elegant and sophisticated beach look, a maxi dress can be the perfect option. These floor-length dresses provide full coverage while still allowing you to feel cool and comfortable. Opt for a lightweight and flowy fabric like cotton or chiffon to keep you feeling fresh. Maxi dresses come in a variety of styles, from halter necklines to strapless designs, so you can choose the one that best suits your personal preference and body shape.
Wearing a Romper
If you're looking for a cute and playful option, a romper can be an excellent choice for a beach cover-up. Rompers are one-piece garments that combine shorts and a top in one, creating a youthful and casual look. They are easy to slip on and off, making them a convenient choice for beach days. Look for rompers in breathable fabrics like cotton or linen and choose designs with fun patterns or prints to add a pop of color and personality to your beach outfit.
Accessorizing for the Illusion of Slimness
Wearing a Wide-Brim Hat
One accessory that not only offers style but also enhances the illusion of slimness is a wide-brim hat. These hats not only protect your face and body from the sun's harmful rays but also add a touch of sophistication to your beach ensemble. The wide brim offers shade, which can minimize the appearance of a larger face or body size. Additionally, the hat's brim creates a shadow over your face, which can create a slimming effect.
Choosing the Right Footwear
Believe it or not, your choice of footwear can impact how slim you appear on the beach. Opt for sandals or wedges with a nude or skin-tone shade to elongate your legs and create a seamless flow from your feet up to your legs. Avoid shoes with ankle straps, as they can create horizontal lines and make your legs look shorter or wider. Instead, choose styles that have a low vamp or are open-toed to give the illusion of longer, leaner legs.
Adding a Belt or Waist Chain
A belt or waist chain can do wonders for creating a defined waistline and accentuating your curves. Opt for a slim belt or a delicate waist chain that sits at your natural waist or just slightly below it. Avoid wide belts or chunky chains, as they can create bulk and draw attention to areas you may want to minimize. By cinching in your waist, you create a more flattering silhouette and achieve a slimmer appearance.
Using Statement Jewelry
Statement jewelry can be a great way to draw attention to your best features and add a touch of sparkle to your beach look. When selecting statement jewelry, choose pieces that complement your swimsuit and body shape. For example, if you have a strapless bikini top, a statement necklace can draw attention to your décolletage. If you want to highlight your toned arms, opt for bold cuff bracelets or stackable bangles. Experiment with different pieces and find the ones that make you feel confident and beautiful.
This image is property of www.wikihow.com.
Applying Flattering Beach Makeup
Choosing a Matte Finish Foundation
When it comes to beach makeup, less is often more. Start by choosing a matte finish foundation or tinted moisturizer that matches your skin tone. This will help to even out your complexion and provide a natural, lightweight coverage. Avoid heavy or greasy foundations, as they can feel uncomfortable and may melt off in the heat. Opt for oil-free or mineral-based formulas that offer a long-lasting and shine-free finish.
Contouring for Definition
Contouring can be an excellent technique to enhance your facial features and create definition. Use a matte bronzer to contour your cheekbones, jawline, and temples. This will add depth and dimension to your face, giving you a more sculpted look. Remember to blend the bronzer well to achieve a natural effect. Additionally, you can apply a subtle highlighter to the high points of your face, such as the cheekbones and bridge of the nose, to create a youthful and radiant glow.
Highlighting the Cheekbones
To further enhance your facial features and create a slimming effect, focus on highlighting your cheekbones. Use a blush or bronzer in a shade that complements your skin tone and apply it to the apples of your cheeks, blending it upwards towards your temples. This will add a subtle flush of color and help to create the illusion of higher cheekbones. Avoid applying too much product and opt for a natural and soft-looking finish.
Opting for Neutral or Nude Lipstick
When it comes to beach makeup, choosing a neutral or nude lipstick can be a flattering option. These shades offer a more natural and understated look, allowing your other features to take center stage. Opt for lipsticks or lip glosses that have a moisturizing formula to keep your lips hydrated in the sun. Additionally, you can add a touch of lip balm or lip gloss to give your lips a plump and luscious appearance.
Styling Your Hair
Creating Volume with a Beachy Wave
Beachy waves are a classic and timeless hairstyle choice for a day at the beach. This effortless and tousled look can give your hair volume and texture, making your locks appear more voluminous and bouncy. To achieve beachy waves, you can use a curling iron or opt for heatless methods such as braids or sea salt sprays. Simply twist sections of your hair around the curling iron or braid damp hair before going to bed, and wake up with beautifully textured waves.
Opting for an Updo
If you prefer a more polished and put-together look, an updo can be a fantastic choice for a beach day. Pulling your hair up and away from your face can create the illusion of length and slimness. Opt for a high ponytail, a messy bun, or a sleek chignon, depending on your personal style and hair length. Secure the hairstyle with bobby pins or hair ties, and you'll have a chic and sophisticated look that keeps your hair off your face and neck.
Using Hair Accessories
Hair accessories can be a fun and fashionable way to style your hair for the beach. From headbands and hair scarves to decorative pins and clips, the options are endless. Headbands can be great for keeping your hair out of your face and adding a stylish touch to your beach look. Hair scarves can be tied around ponytails or used as headbands for a boho-inspired look. Experiment with different hair accessories and find the ones that complement your swimsuit and personal style.
Trying a Sleek Ponytail
A sleek ponytail is a versatile and easy hairstyle that can help create a polished and slimming effect. Whether you opt for a high ponytail or a low one, make sure to smooth out any bumps or flyaways for a sleek finish. Use a brush or comb to gather your hair at the desired height and secure it with a hair tie. You can leave a few face-framing pieces loose for a softer look or pull all your hair back for a sleek and sophisticated style.
This image is property of images-sg.girlstyle.com.
Posture and Confidence
Standing Tall
One of the easiest ways to instantly look slimmer and more confident is by practicing good posture. Stand tall and straight with your shoulders back, head held high, and abdomen lightly engaged. By maintaining a good posture, you create a streamlined and elongated silhouette. This not only makes you appear more confident but also helps to enhance your natural curves. Practicing good posture is not only beneficial for your appearance but also for your overall health and well-being.
Engaging Core Muscles
Engaging your core muscles can further enhance your posture and create a more toned and slim appearance. By activating your abdominal muscles and pulling them in slightly, you provide support to your lower back and create a stronger and more stable core. This can help to improve your posture and prevent any slouching or rounding of the shoulders. The engagement of your core muscles also helps to create a stronger and toned midsection.
Smiling and Radiating Confidence
The most beautiful accessory you can wear on the beach is a genuine smile and a confident attitude. Smiling not only lights up your face but also radiates positivity and confidence. Embrace your natural beauty and let your inner glow shine through. Remember that true beauty comes from within, and by embracing your uniqueness and radiating confidence, you will instantly feel and look more attractive.
Embracing Your Natural Beauty
The key to looking and feeling your best on a beach day is to embrace your natural beauty. We are all unique and have different body shapes and sizes, and that's what makes us beautiful. Focus on the things you love about yourself and let go of any insecurities. Instead of trying to conform to societal standards of beauty, celebrate your individuality and appreciate the beauty of diversity. When you embrace your natural beauty, it exudes confidence and makes you shine from within.
Prioritizing Comfort and Self-Care
Choosing a Comfortable Swimsuit Material
Comfort should be a top priority when selecting a swimsuit. Look for materials that are soft, stretchy, and breathable. Fabrics like nylon, spandex, or a blend of both are commonly used in swimwear and provide the necessary stretch and flexibility for a comfortable fit. Avoid materials that feel rough or itchy against your skin, as they can cause discomfort and irritation. Prioritizing comfort will allow you to fully enjoy your time at the beach without any distractions.
Applying Sunscreen Liberally
Protecting your skin from the sun's harmful rays is of utmost importance. Apply sunscreen liberally and regularly to ensure your skin stays safe and healthy. Choose a broad-spectrum sunscreen with an SPF of 30 or higher, and apply it to all exposed areas of your body. Don't forget to reapply every two hours, especially after swimming or sweating. Sunscreen not only helps to prevent sunburns but also reduces the risk of skin damage and premature aging.
Staying Hydrated
Staying hydrated is essential for your overall health and well-being, especially when spending time in the sun. Bring a water bottle with you to the beach and make it a priority to drink plenty of fluids throughout the day. Dehydration can not only make you feel tired and sluggish but can also affect your appearance, making your skin look dry and lackluster. By staying hydrated, you'll feel more energized, refreshed, and confident.
Taking Breaks and Resting
While it may be tempting to spend the entire day at the beach, it's important to listen to your body and take breaks when needed. Spending prolonged periods in the sun can be exhausting, both physically and mentally. Take regular breaks in the shade to rest and recharge. Use this time to reapply sunscreen, hydrate, and give your body a chance to cool down. By taking care of yourself and practicing self-care, you'll feel more comfortable and confident throughout your beach day.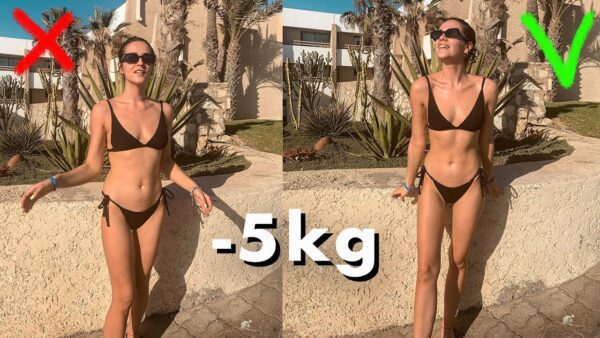 This image is property of i.ytimg.com.
Body Positivity and Mindset
Celebrating and Loving Your Body
Body positivity is all about embracing and celebrating your body, regardless of its shape, size, or imperfections. Instead of focusing on what you perceive as flaws, shift your mindset towards self-love and appreciation. Recognize and celebrate the unique qualities that make you who you are. Remember that beauty comes in all shapes and sizes, and you are worthy of love and acceptance just as you are.
Focusing on Fun and Enjoyment
A day at the beach should be filled with fun, relaxation, and enjoyment. Shift your focus away from worrying about your appearance and instead focus on having a great time. Engage in activities you love, such as swimming, playing beach volleyball, or simply lounging under an umbrella with a good book. When you're fully present and engaged in enjoying yourself, your confidence will naturally shine through, and you'll radiate a positive and attractive energy.
Surrounding Yourself with Positive People
The people you surround yourself with can have a significant impact on your self-esteem and body image. Choose to spend time with individuals who uplift and support you, no matter your shape or size. Surround yourself with positive influences who celebrate diversity and embrace body positivity. Having a supportive and loving community around you can make a world of difference in how you perceive yourself and your body.
Avoiding Negative Self-Talk
Negative self-talk can be detrimental to your self-esteem and body image. Challenge and reframe any negative thoughts or beliefs you may have about yourself. Instead of criticizing your body, focus on the things you love and appreciate about it. Practice positive affirmations and self-compassion to cultivate a more loving and accepting mindset. Remember that your worth is not defined by your appearance, and your beauty shines from within.
Conclusion
Choosing the right swimsuit, enhancing your body shape, strategically covering up, accessorizing for the illusion of slimness, applying flattering beach makeup, styling your hair, prioritizing comfort and self-care, and embracing body positivity are all key components to looking and feeling your best on a beach day. By following these tips and techniques, you can feel confident, beautiful, and radiant in your own skin. Remember that true beauty comes from within, and when you prioritize self-love and self-acceptance, you'll always be the most stunning version of yourself. So, go ahead, embrace the beach with open arms, enjoy the sun, the sand, and the sea, and celebrate your unique beauty.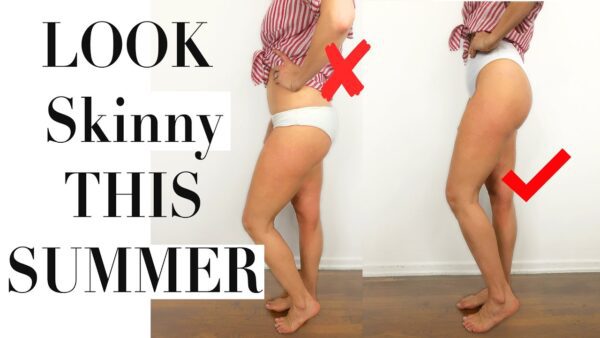 This image is property of i.ytimg.com.